Moroccan Chermoula Marinade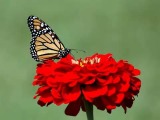 Chermoula is an ancient, but fashionable marinade, which varies in ingredient content from one Moroccan kitchen to the next.
Directions
Heat a frying pan and dry-fry the cumin and coriander seeds with the cinnamon until aromatic. Grind with a pestle and mortar, or in a spice grinder. Then either put all the ingredients in a blender and whiz them up, or pummel the whole lot in the pestle and mortar, adding one ingredient at a time in the above order. Keeps well, refrigerated for a week.
Reviews
Most Helpful
Mmmmm, great taste in a jar. I mixed it into ground beef yesterday along with some cracker crumbs and an egg to make some wonderful meatballs. I really like that it doesn't make a quart, it's so easy and made with things that I usually have in store. We have a keeper
Great marinade! I was able to buy sumac at a great spice store while on vacation and then I set out to find a recipe for it. I'm glad to have found this one. The marinade is easy to make. I used my spice grinder. I made this so my kids could use it on grilled chicken. They said it tasted great and especially loved the honey. I did sneak a taste of it (without the chicken) and thought it was tasty. I'll be making this again. Thanks! Made for the Soup-A-Stars of ZWT9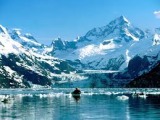 Wowzah!!! This is good! The honey provides a sweetness that offsets the strong spices in this "marinade". It was so good that I'm ashamed to admit how I ate some of this. :) After taste testing, I got out some cream cheese and crackers and had this marinade over that. Couldn't stop. Yum! Hopefully there's enough to glaze some oven-fried chicken wings for lunch tomorrow! Thanks for posting! Made for ZWT9 Spice it Up challenge.