Moroccan Chermoula Marinade
Jostlori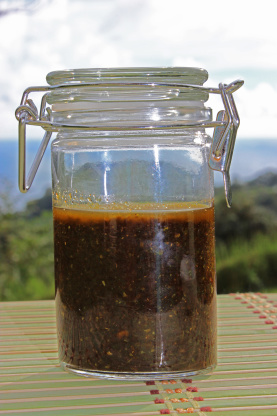 Chermoula is an ancient, but fashionable marinade, which varies in ingredient content from one Moroccan kitchen to the next.

It's no surprise this is my favorite recipe. What was a surprise was the addition of honey! I used local honey and as others mentioned the sweetness balances nicely with the spices. We served the chermoula on baguetts slices, pita crisps and as a scrambled egg topping. Loved this version! Prepared for the FYC tag game.
Heat a frying pan and dry-fry the cumin and coriander seeds with the cinnamon until aromatic. Grind with a pestle and mortar, or in a spice grinder. Then either put all the ingredients in a blender and whiz them up, or pummel the whole lot in the pestle and mortar, adding one ingredient at a time in the above order. Keeps well, refrigerated for a week.