Kathy228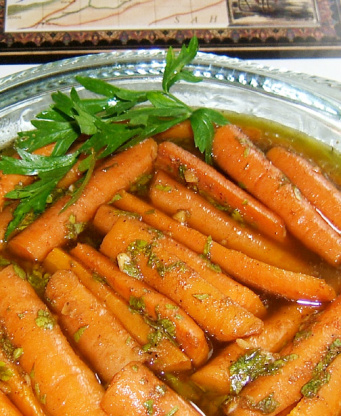 Here's a dish that should be made hours before the rest of the meal, a tasty time saver!

Great recipe Diana...I substituted Red Wine Vinegar with fresh lime juice and the dish tasted just perfect. Not to forget the added bonus of low cals as well! :-) Mini I could savour them without guilt.
To make the vinaigrette, mix together the oil, vinegar, paprika, cumin, garlic, parsley, salt and pepper.
Cook carrots in boiling water to just tender.
Drain.
Toss with the vinaigrette and leave at room temp for 3-4 hours, tossing twice.
Serve at room temp.