Moroccan Carrot and Cinnamon Salad
Bayhill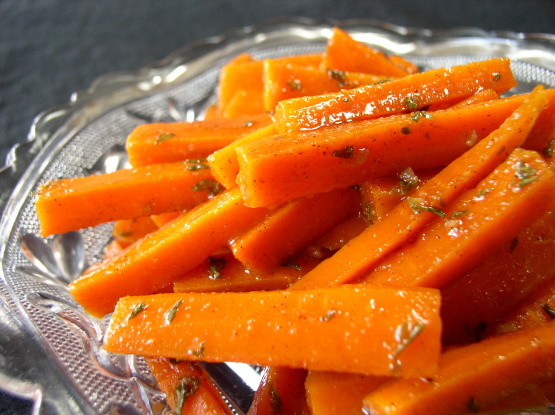 This a delicious salad with a nice touch of cinnamon.

Absolutely delicious! Everyone loved it! The only change I would make is to use 1tsp cinnamom so it's more pronounced, as the name implies plus reduce the cumin because it is so strong. Made for ZWT9, Mike & the Appliance Killers., Spice It Up! Challenge.
Place a steamer rack in the bottom of a medium saucepan.
Add enough water to come almost up to the bottom of the rack.
Place saucepan over medium heat. When water boils, add carrots, cover saucepan, and cook 5 minutes or until carrots are tender crisp. Drain.
Place carrots in a medium bowl.
While carrots are cooking, combine remaining ingredients in a small bowl.
Mix well. Spoon over hot carrots, tossing until carrots are well coated.
Chill several hours or overnight to blend flavors.
Mix before serving.
Cook time does not include chilling time.