Kathy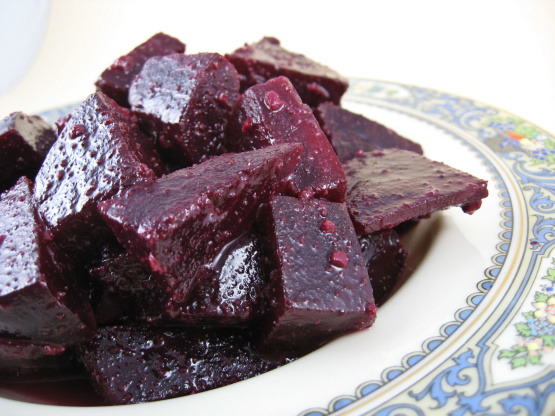 very simple to make, and a lovely side dish.

Wonderful! My first time preparing fresh beets--and man, what a hit! I could just munch on these babies all day. What a treat. Thanks for such a winning recipe!
Place water in a 3-quart saucepan, and bring to a boil.
Add beets, and simmer until beets are tender when pierced with a fork, about 45 minutes.
Cool, peel, and cut beets into bite-size pieces.
Place in a serving bowl.
Place lemon juice, garlic, cumin and salt and pepper to taste in a small bowl.
Whisk in olive oil, then toss with beets.
Let sit a few hours.
Just before serving, sprinkle with parsley.