Ms B.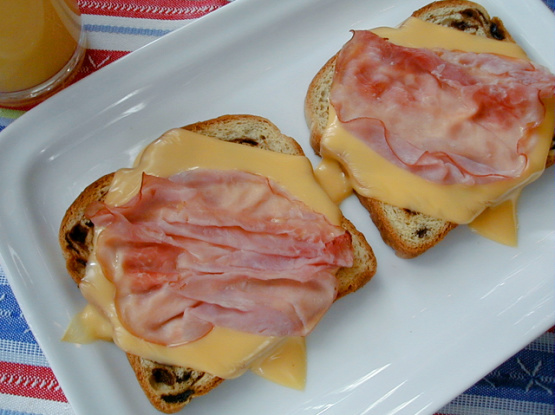 My boyfriend makes this for me when I spend the night. The combination of the sweet raisin bread and the saltiness of the ham and cheese, really makes this simple breakfast work! Plus it's portable.. it doesn't fall apart when you're eating it on the road on your way to work!
Preheat oven to 450°F.
Toast the bread lightly in the toaster.
Top each slice of toast with cheese.
Top each with ham.
Place on baking sheet and bake until cheese is melted.
Enjoy!