Bev I Am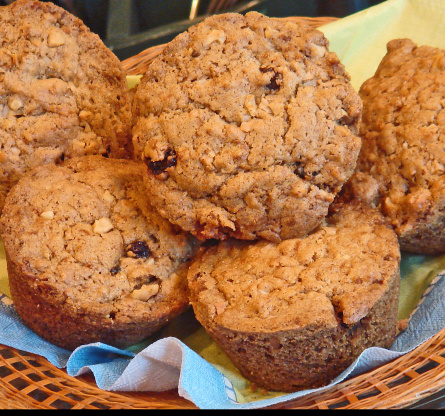 Morning Glory Muffins are a specialty of the La Vista Plantation B&B in Spotsylvania County, VA. These rich muffins will remind you of carrot cake.

Top Review by silky
I can only repeat the others. These are wonderful. I like to know I'm giving my kids something good in their lunchbag. These will be going in often. Thank you.
Preheat oven to 350 degrees F.
Combine in a large bowl flour, sugar, baking soda, salt, and cinnamon.
In separate bowl mix oil, eggs and vanilla.
Stir wet ingredients into dry until just moistened.
Fold in the apples, carrots, raisins, coconut and nuts (if desired).
Fill greased or paper lined muffin cups 2/3 full.
Bake 25-30 minutes or until a toothpick inserted in center comes out clean.
Makes 12 muffins.