PaulaG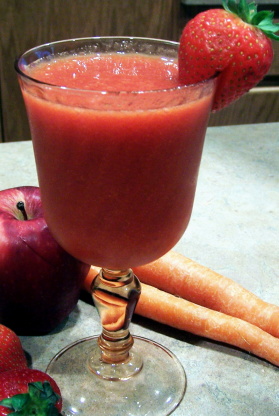 A great drink for a good start for your morning! Full of vitamins and so good for you! This is good for your skin and helps prevent cancer. Adapted from Total Juicing by Elaine LaLanne!

This is very very good. The only change I made was to juice the carrot and apple then blend with frozen strawberries. So good!!
Place washed and peeled carrot in your juicer, save pulp if you like for a later use(good in soup).
Insert apple into juicer.
Add washed and hulled strawberries.
Pour into a glass and stir.
Drink! Enjoy!