Morning Breakfast Casserole
Shasha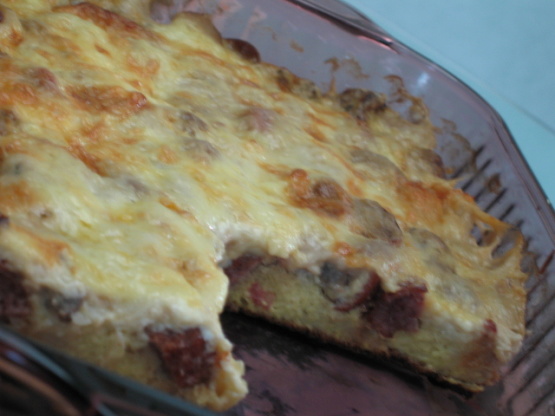 My family loves morning casseroles. I love them because all the work is done the night before. This really comes in handy on those mornings when you have overnight company and want something really yummy, but don't especially want to make the large mess in the kitchen.

I like making it with a couple of different kinds of meat (bacon, sausage, ham, etc.). Also, I'm lactose intolerant so I have tried it with soy milk (double the soy milk and don't use the mushroom soup) and soy cheese. It turns out just as well.
The night before: Mix all ingredients as and place in a 13x9x2 inch casserole dish that has been sprayed with oil.
Place in refrigerator.
Morning: Remove dish from refrigerator.
Preheat oven to 350 F.
Cook for 1 hour or until lightly browned.