Moody Mountain Blueberry Frump Cake
dojemi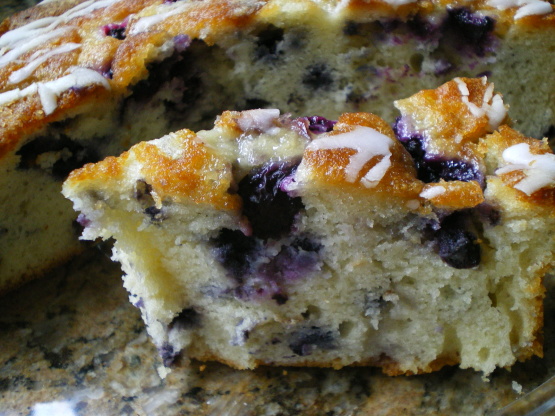 This recipe was given to me by a friend several years ago. Sadly, I immediately misplaced it and just found it today (big grin). It is positively delicious!!! Not included in the recipe but as the photos show, you can also drizzle the top with a mixture of confectioners sugar and water.....just make it to the consistency you prefer.
Preheat oven to 400 degrees.
Mix egg, molasses, sugar, butter and cinnamon in medium bowl.
Add baking powder, baking soda blueberries, salt, sour cream and flour.
Turn into greased 8 x 8 baking pan (or approximate).
Sprinkle top with sugar.
Cook 40 to 45 minutes.
Recipe can be doubled and cooked in a 9 x 12 baking pan.