loof751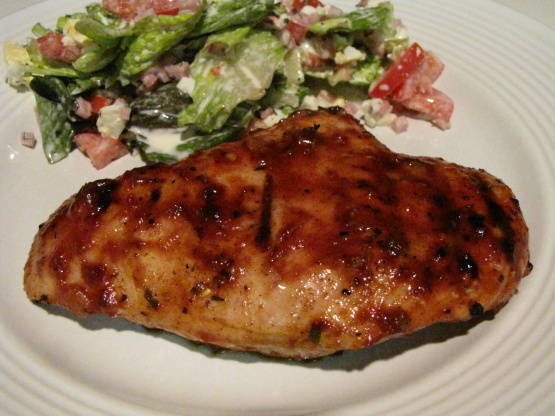 My Mother-in-law found this recipe in a McCormick Spices Cookbook flier and made a few adjustments. It is a simple, quick and delicious way to grill chicken.

I used spicy salsa and that made it extra spicy. I also deleted the chili powder as the salsa was spicy. It was very juicy and tender!
Directions:.
Salt and pepper chicken breasts to taste in a 9x13 dish.
Sprinkle chicken with Grill Mates Montreal Chicken Seasoning and allow to set for 30 minutes.
In a small bowl, stir together remaining salsa, preserves, lemon juice, and chili powder.
Grill chicken over medium coals 6-7 minutes per side or until done. Brush with salsa mixture during the last 3 minutes of grilling.