Alisa Lea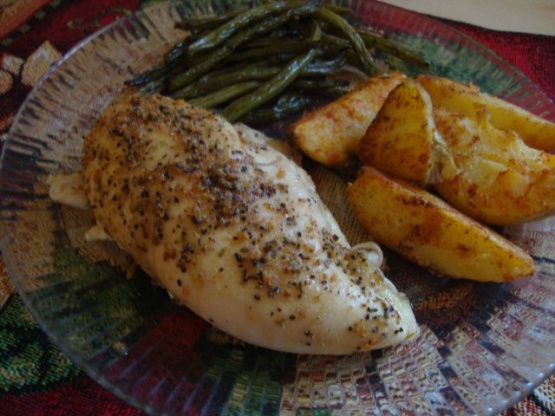 I came up with this meal when I wanted something simple to put together, but packed with flavor. This recipe is done in the oven, but can be also grilled. I served it with a simple salad and crusty French bread. Roasted vegetables, rice pilaf and buttered noodles would also be great side dishes for this recipe.
Very delicious, I had a few tweaks, but the jist was your recipe, I did chicken wings, regular sugar and their chicken seasoning, I will get steak next time.
Preheat oven to 400°F.
Line a sheet pan with foil and spray lightly with nonstick cooking spray.
Coat chicken breasts with olive oil.
In a bowl mix remaining ingredients.
Rub evenly over top and bottom of chicken breasts, and place on sheet pan.
Bake for 25-30 minutes or until chicken is lightly browned and done.
(Note: You can prepare these the same way and grill/broil for 8-10 min on each side).