Monterey Cheese and Chicken Tortillas
flower7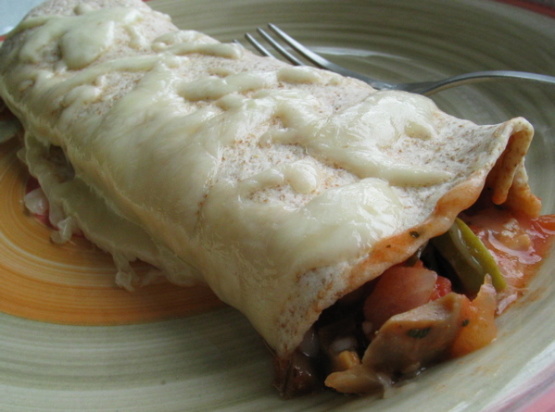 Kind of an interesting twist on enchiladas. We call them Italian enchiladas!
Cube or grate the cheese.
Saute onion and garlice in butter for 5 minutes.
Add tomatoes and spices. Bring to boil and simmer uncovered 20 minutes.
Blend liquid from mushrooms with flour. Stir into tomato mixture.
Add mushrooms, olives and chicken. Cook stirring until thick.
Divide chicken mixture between the 8 tortillas and sprinkle the 1 cup of cheese between them.
Roll and place in dish seam side down and top with the remaining cheese.
Place under broiler until cheese melts.
Serve.