Montego Bay Chicken (Low Fat)
Peter J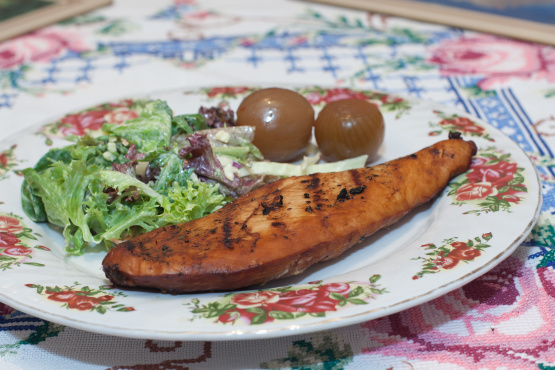 You don't need high-fat ingredients to make this Jamaican-style grilled chicken taste good. The marinade both flavors and tenderizes the meat. From the April/May 2003 Taste of Home Light & Tasty magazine. Time does not include marinade time.
In a large resealable plastic bag, combine the first seven ingredients; add the chicken. Seal bag and turn to coat; refrigerate for at least 2 hours.
Drain and discard marinade. Coat grill rack with nonstick cooking spray before starting the grill. Grill chicken, uncovered, over indirect medium heat for 6-9 minutes on each side or until juices run clear.