Gruenes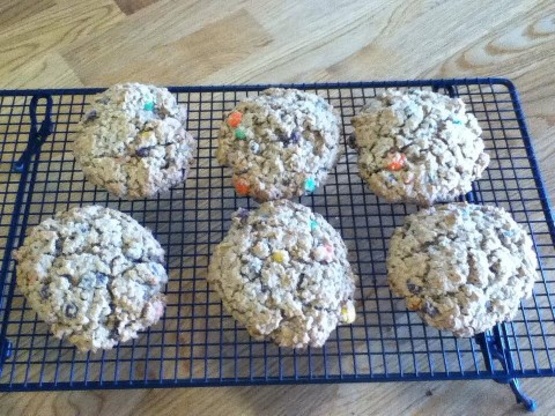 I got this recipe from a friend of mine. These are very similar tasting to Altru Hospital's monster cookies. The key is not to overcook them. I like them very soft and chewy. Excellent recipe!!!!

These are awesome, very quick and easy to make!! I made mine using approximately 2 tablespoons dough per cookie and got 48 cookies...so yummy :)
Mix everything together, except oatmeal, chocolate chips & M&M's until well blended.
Add oatmeal.
Mix in by hand chocolate chips and M&M's.
Put in the fridge to cool for at least an hour.
Bake at 350 degrees for 10-15 minutes.