Jostlori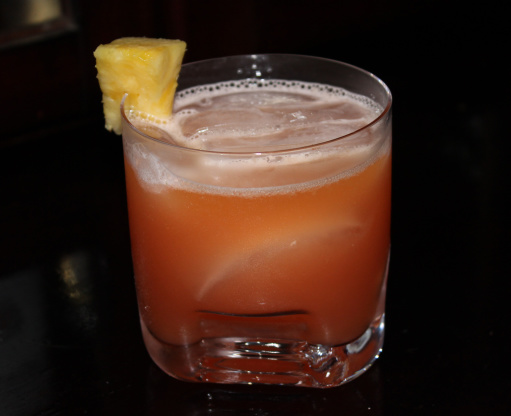 This drink is from the Monoloco bar in Antigua, Guatemala. It is very strong, so beware!

Oh, my!!! This is one GOOD drink! As I type, I've had to correct three typos, so yes, it is definitely STRONG! I can picture making this in a pitcher and having a wonderful sunset party at the pool... Try it! Thanks, Breezermom! Made for Spring Photo Tag 2013
Pour all the ingredients, except the overproof rum, into a cocktail shaker and add some ice cubes.
Shake and strain over ice in a large hurricane glass.
Top with the overproof rum and decorate with wedges of pineapple.