Monkeygland Sauce for Steak

This is another favourite restaurant item in South Africa. This piquant sauce has a rather off-putting name but nothing to do with monkeys, I promise!
Directions
Heat oil in a heavy bottomed pot and saute onions and garlic until soft.
Add remaining ingredients and simmer for 30 minutes.
Most Helpful
I've known of the recipe for years. Just got round to making it from your recipe. Hubby and I are so glad I did. Loved it on our steak. Now thinking of what else to have it on. Thanks Ailsa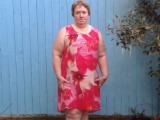 Thank you for a really great recipe. I decided to substitute the tomatoes for a tin of mexican style tomatoes and left off the tabasco sauce, it was quite a bit spicier than the typical restaurant sauce (due to my substitutions I am sure) but DH thought it was great and insisted that the recipe be added to the file IMMEDIATELY!
Awesome!!! Goes great on just about anything! We had it on hamburgers and then on grits the next morning:)