Nimz1466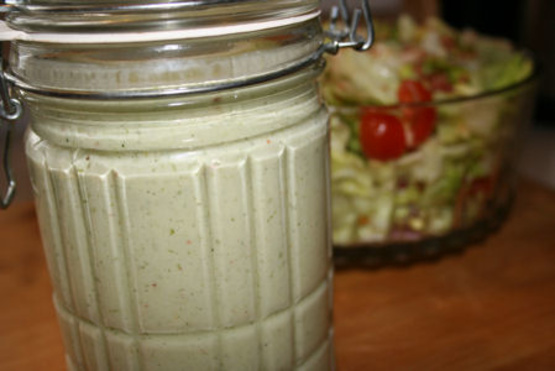 The hardest thing about this one is catching those durned monkeys! ;-) A very tasty salad dressing for green salads. Chilling time not included in preparation time.
Place all ingredients in blender or food processor.
Whirl until completely smooth.
Refrigerate at least one hour prior to serving.
Shake well before using.