AmyMCGS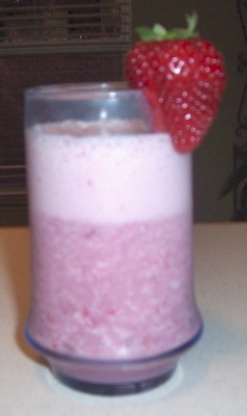 Here is a quick and easy one for the kids. So simple so let them help.

This is a beautiful pink colour shake that's really easy to make. I had some soy milk on hand, so I used that in this shake. I loved the taste and colour, both! Thank You for sharing a bautiful recipe that's got none the less, a beautiful name :)
Combine all ingredients into a blender.
Blend until smooth and fluffy.