Prep 10 mins
Cook 20 mins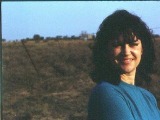 Relax, it's not a gland! There are many stories about the origin of this South African sauce, too long to relate here. It's a BBQ-type sauce, eaten with steaks or roast beef! On Zaar there have been several puzzled questions and hearty laughs when this sauce is mentioned, so it's high time Zaar had at least one variation of Monkey Gland in its repertoire! In almost every steakhouse in South Africa you can request Monkey Gland sauce with your grilled steak ...
Directions
Fry the onions, garlic and ginger in the oil until the onions are translucent.
Add the rest of the ingredients and let cook over fairly high heat for about 7 - 10 minutes, stirring often.
Taste for seasoning: you might want to add 1/2 teaspoon sugar, enough salt, and freshly ground black pepper to taste.
Can be served hot or cold with any roasted or grilled beef.
The sauce will last 2 weeks in the fridge and can be frozen.
Most Helpful
Interesting, flavorful and better the next day! Served it with beef patties and white rice. thanks
I am South African - this is a divine recipe !! Just made it for our grilled rump steak tonight. I did not have red wine but used 3tbsp of rice wine instead and Mrs Ball's chutney (of course !) It is lovely - the best that I have ever tasted in my life. Big Thanks
Loved it!. I used homemade apple chutney which is a little spicy, and since I did not have port wine I used all red-We used it for dipping fried chicken tenders. I think the best part was when my DH asked what it was after he had tasted it and his next bite was "mid-air". I said "Monkey Gland Sauce" and he froze. After a good giggle I explained the name-I got a few odd looks but he really liked it as much as I did. A keeper for sure!