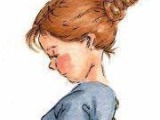 These are delicious pork chops with an asian marinade containing two special ingredients, hoisin sauce, which is a slightly sweet Chinese bean paste and a black bean paste with chilies which is pretty spicy. I like to serve them with braised red cabbage and mashes potatoes in the winter, but in the summer sugar snap peas go very well. This makes lots of marinade which keeps well refrigerated and can be used for baby back ribs or chicken, especially chicken wings.
Directions
Trim the excess meat and fat away from the ends of the chop bones, leaving them exposed. Put the pork chops in a clean plastic bag and lightly sprinkle with water to prevent the meat from tearing when pounded. Using the smooth side of a meat mallet, pound the meat down to an even 1 inch thickness, being careful not to hit bones. Alternatively, have your butcher cut thinner chops and serve 2 per serving. To make the marinade, combine all the ingredients in a bowl and mix well. Coat the pork chops liberally with the marinade and marinate for 3 hours and up to overnight in the refrigerator.
Remove from marinade and place the chops on a pre-heated grill. Grill for 5 minutes on each side, rotating them a quarter turn after 2 to 3 minutes on each side, to produce nice crosshatch marks. It's good to baste with some of the marinade as the meat cooks. As with all marinated meats, you want to go longer and slower on the grill versus shorter and hotter, because if the marinated meat is charred, it may turn bitter. The pork is done when it registers 139*F on an instant read thermometer.
Reviews
Most Helpful
These were some wonderful pork chops. The only changes I made were to use shaoshing wine instead of sherry vinegar & left out the green onion. My pork chops were kinda small, so I only needed half the marinade. Saved the other half & added it at the end of stirfrying some vegies. Great meal. Thanks for sharing this keeper.

I`ve made this recipe three times in the past couple of weeks,and have to say it is another one of your many, many fantastic recipes.First time i made it with pork chops, then chicken wings, which hubby was going bonkers over.I think he was a little upset when they were all gone.Third time, I brined chicken legs with thighs for a couple hours.Then rinsed them well, dried and placed chicken in a pan and brushed all over to marinate.Then put in fridge for a couple of hours.Put oven on to heat at 425, and removed chicken from fridge to come to room temp. Baked, covered lightly for 30 minutes,reduced the heat to 400 then drained the juices from the pan, basted with the sauce and back into the oven uncovered for 15 minutes, to brown( I sauced them twice in this 15 minutes) Took them from the oven, covered lightly, to rest, while I stir fried some gai lan,along with onion,celery, mixed bell peppers,bok choy,and a few snow peas,broth, oyster sauce and sesame oil,and served with steamed basmati rice. This was a most delicious enjoyable meal.Directions were easy to follow and the only thing I didnt do was to add the tobasco sauce, because my other half doesnt care for too much "heat". Next time I make this, which will be soon,( I may try a bit of this sauce with some pan fried prawns) I`ll use a half tsp. of tobasco and slowly work it up to the tsp. Maybe he wont notice it then..lol Thank you so much for this keeper recipe. By the way, we buy our oyster sauce and hoisin sauce in the large tins, then put into containers,because we use so much of it. Now with finding this recipe I can see me buying two tins at a time.Thank so much for this recipe.We love it. #199947
This was sensational! I used pork spare ribs along with some lamb chops and cooked over a BBQ grill. I didn't have any black bean chili sauce so substituted a mixture of black bean paste, chili sauce and chili flakes. Rather than refrigerate the left-over marinade I marinated extra meat and placed it in food saver bags.