Mondlukaka – Icelandic Almond Cake Dessert
Prep 30 mins
Cook 30 mins

Most Icelanders have an enormous "sweet tooth" and an Icelandic afternoon tradition called "Kaffi og Kaka" (coffee and cake) is 1 way they indulge their craving. At first I expected something simple, but I quickly realized K&K is the Icelandic version of an American tradition ... "pig out till you seriously hurt yourself!" For some, it's daily and casual. For others, it's less frequent ... but a very formal, put out your best china, fill a table w/all manner of taste sensations and eat for 2 hrs while pouring coffee so strong it would make you gasp w/terror. A favorite treat for such occasions is Iceland Almond Cake. Again my source is my "Classic Scandanavian Cooking" cookbook by Nika Hazelton. Part of the intro says "This cake is good & easy, & it will keep well if wrapped in aluminum foil – without the filling & topping, of course."
Directions
Set oven temp at 350°F.
Cream butter and gradually add sugar. Beat in egg yolks (1 at a time), beating well after ea addition. Stir in vanilla and almonds.
Sift together the flour & baking powder and gradually add to batter. Beat egg whites till stiff (but not dry); fold into batter.
Bake in three 8-inch buttered & floured layer pans for about 30 minutes or till golden brown. Cool at least 5 minutes before removing from pans.
Spread strawberry jam between cooled layers and cover top and sides with swirls of whipped cream. Serve immediately and watch as it disappears.
Reviews
Most Helpful
This is a delicous cake! In the end I only did 2 layers...but that was just because I was too lazy to find another tin ;-)!
I brought this to an open house on Sunday--it disappeared so fast I was very grateful that I had made a 'mini-version' that stayed at home. So pretty! So easy! Thanks, Mary Pat!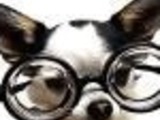 This cake was delicious, easy to make and presented beautifully. Thanks for sharing the recipe!