DuChick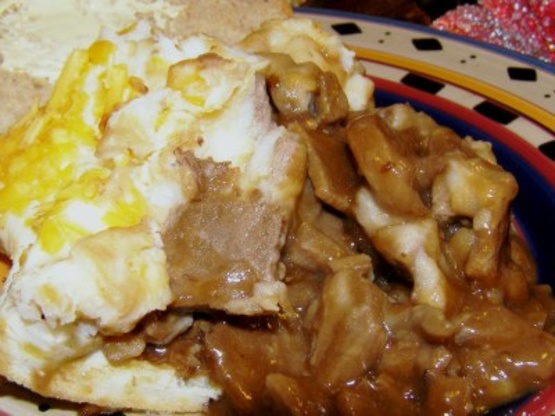 This was a family favorite after a big Sunday dinner. What is great is that this casserole can be modified depending on the amount of leftovers you have.

Tasty recipe. I increased the beef/gravy abit and added some frozen vegys. We like the flavour of Worcestershire sauce so I increased it too. This is a great way to use up the roast beef dinner leftovers. Easy to make & we enjoyed it, thanks for sharing.
Dice roast beef into cubes.
Mix with gravy and Worcestershire sauce.
Add mushrooms.
Place in bottom of casserole.
Mix half cup cheese into leftover potatoes.
Place potatoes on top of casserole and sprinkle remaining cheese over casserole.
Bake at 350 for 45 minutes.