DossIBS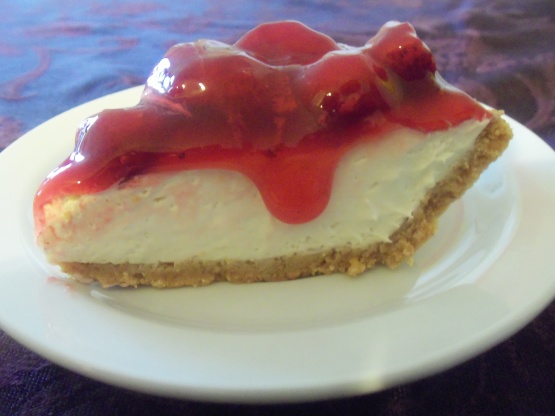 Very easy and very yummy cheesecake recipe. This is the only cheesecake my wife will eat! This produces a very creamy cheesecake. If you prefer the more cake like type of cheesecake, this is not the one for you, but it is very good!!!
Place ingredients into a mixing bowl and blend until smooth.
Pour mixture into Graham Cracker Crust.
You may top with your favorite fruit topping. I love a strawberry pie filling on top of mine.
Cover and place in refrigerator to set.