This Dip is great with veggies or chips or can be used as a salad dressing. It's my mother's secret recipe, shhhh, don't tell her I put it here. :) Very easy to put together.
Directions
Mix all ingredients together. Can be eaten right away, but will taste much better if refrigerated overnight.
Most Helpful
Great dip and so easy. Just a tag salty for us, next time I might try cutting back on garlic salt and adding garlic powder. Made for reviewed recipe tag.

Love, love, love this easy recipe. In fact, I will now crave, crave, crave this! Talk about simple. This was a snap to pull together - I halved the recipe and it turned out beautifully. I only wish I had more sour cream in my fridge so I could make some more. The garlic salt, dill and Worcestershire sauce flavor the dip so nicely. Easy peasy recipe to whip up for unexpected guests, too. Next time I am going to try it with non fat sour cream and low fat mayo. :)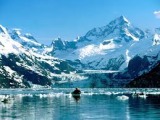 Great easy dip made with items I always have on hand! I used low fat sour cream and mayo and sent with DH's lunch to dip his carrots in! He said it was great and requested more for today! Yay! I have personally been enjoying dunking cucumber slices in it! Thanks for posting!