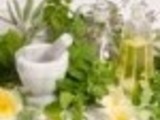 I have also done this in the slow cooker at low for 8 hours with great success. Add potatoes and carrots for a one pot meal.
Directions
Preheat oven 350F degrees.
Brown steak lightly in olive oil.
Place in roast pan.
Sauté garlic apple and onions.
Add to meat.
Place remaining ingredients in sauté pan; bring to a boil.
Pour over meat.
Seal tightly with foil.
Bake 2 hours.
Reviews
Most Helpful
I used a cheap cut of meat and 2 hours proved too long and it was dry. But that was my fault for not checking it. Otherwise, we added the carrots as suggested and the whole thing was really delicious!
Made this with london broil as directed. Easy and tasty. I like the fact that was not tomatoe based as most swiss steak recipes are. I baked up perfectly in the oven and the fact that I baked it in the same pan I browned it in made clean up go fast. DH loved it and it will go in our regular rotation. Thank you for sharing.
This was really good...the whole family enjoyed it. I did add a can of tomato paste to make it more tomato-ey, and also thickened it the sauce with some flour. Served it over hot cooked noodles.