Sageca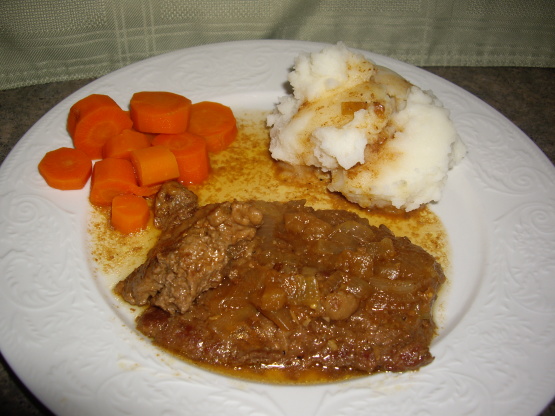 I have also done this in the slow cooker at low for 8 hours with great success. Add potatoes and carrots for a one pot meal.

I used a cheap cut of meat and 2 hours proved too long and it was dry. But that was my fault for not checking it. Otherwise, we added the carrots as suggested and the whole thing was really delicious!
Preheat oven 350F degrees.
Brown steak lightly in olive oil.
Place in roast pan.
Sauté garlic apple and onions.
Add to meat.
Place remaining ingredients in sauté pan; bring to a boil.
Pour over meat.
Seal tightly with foil.
Bake 2 hours.