Mom's Stuffed Bell Peppers
VickyJ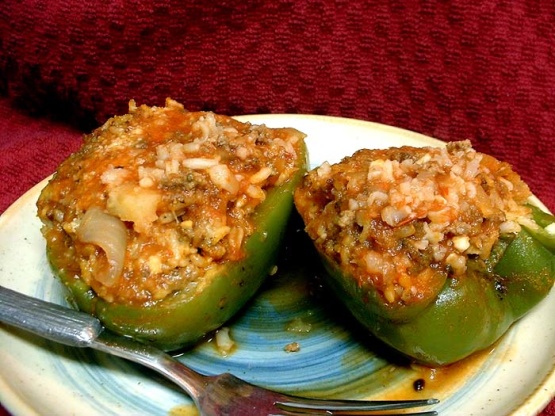 What I love most about these stuffed peppers is that the meat goes in uncooked, so it forms kind of a solid "meatball" in the pepper. I think these are much better than the stuffed peppers where the meat is cooked first and stays "loose". If someone in your family does not like peppers, make some meatballs from the mixture and drop them in the pot along with the stuffed peppers. Enjoy!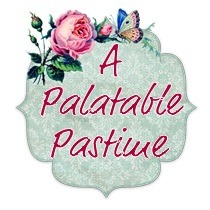 This was a great way to cook peppers on the stovetop! They turned out nice and saucy, and the meat was done right on time just as promised. The flavor reminds me of good homestyle cooking- perhaps many "Moms" made peppers that tasted quite like this. I know it tasted kind of like my Moms peppers! Good comfort food! Thanks for a nice recipe!
Cut the top section of the peppers off and discard.
Remove seeds and rinse the inside of peppers.
Parboil peppers until slightly tender.
Saute onions in butter until tender.
Combine ground beef, cooked rice, egg, salt, pepper and half of the sauteed onions.
Stuff each pepper with the ground beef mixture.
Place stuffed peppers in a stock pot or dutch oven.
Combine crushed tomatoes and tomato soup and pour on top of the peppers.
Sprinkle the remaining sauteed onions on top of peppers.
Bring to a boil and then reduce heat.
Stir GENTLY occasionally.
Simmer for about 45 minutes or until meat is no longer pink.