Mom's Sour Cream Chocolate (Sheet) Cake
ImPat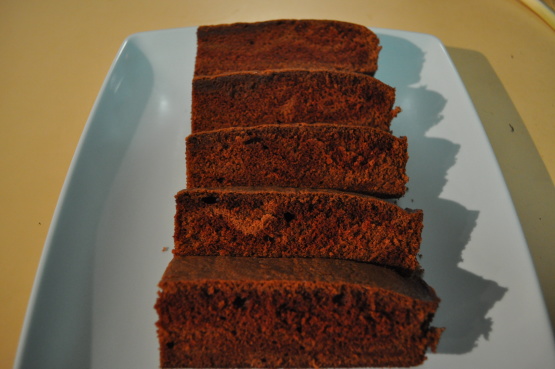 This is so simple, so good, so light and made from scratch. It just doesn't need frosting. My very favorite cake from childhood.

Top Review by ImPat
I made this for the DH and he did say it was one of the better sour cream chocolates cakes he had had. I didn't add nuts as he doesn't like them. He took some for his morning/afternoon teas (12 hour shift work) and the rest was sliced and frozen, so its real test for us will be if it stands up to the freezing process. Thank you BarbryT, made for Aussie/NZ Swap #36, January 2010.
Preheat oven to 350 degrees F.
Dissolve cocoa in the boiling water.
Dissolve soda in a little water.
Cream sugar and butter.
Add sour cream to sugar and butter, mix, then add cocoa and water and mix.
Add 1 C flour, the eggs, the other C of flour, then water with soda.
Mix well.
Pour into 8"x13" sheet pan.
Bake at 350 F for about 1/2 hour to 40 minutes.