Mom's Soft Chocolate Chip Cookies
Saturn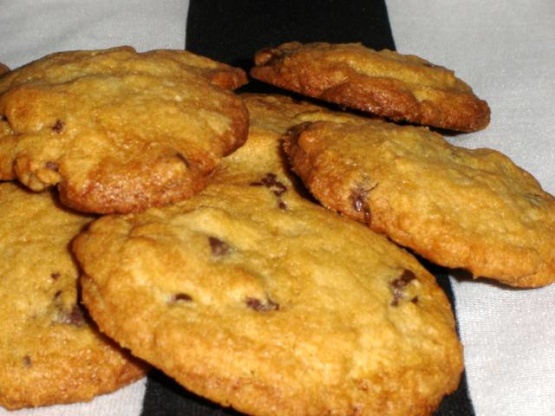 This recipe has been in our family for years. Our mom baked it for us and now our kids cook them!

Great recipe! Fast, easy and yummy. Made with kids and it was so simple. The cookies are soft and buttery. The amount of chips in my bag at the store of Hershey's chips shrunk to 11.5 oz not 12 oz so next time I will get a wee bit more as my family likes a lot of chips. These were a treat. My oven did them in ten minutes. Parchment paper made the bottoms perfect and clean up a breeze. We ended up making some for friends too. Thanks for posting Joyce. Enjoy! ChefDLH
Cream together the butter & both sugars.
Add the remaining ingredients except chocolate chip; mix well.
Mix in chocolate chips.
Drop onto parchment-lined cookie sheets.
Bake at 350° for about 10 minutes or until golden.