Redsie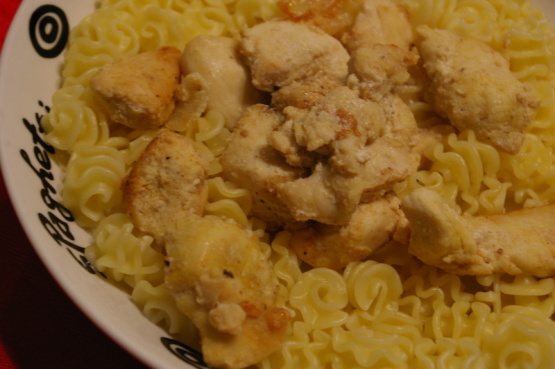 Before I got married, I had this for lunch every single day (Mom made it for me!)

This is delicious! I added a touch of cayenne pepper, just because we like it. I had to use the regular ole pita bread, but it sure was good! Very quick and easy, it's a keeper.
Mix all ingredients, cover and let marinate for an hour.
Cook over medium heat in a large saucepan until done (should be dry).
(I don't like onions and garlic all that much, so i pick the chicken out).
If you can get arabian pita bread from an international store, do so, it is a million times better than pita.
Heat bread, spread with a little mayo.
Put chicken along one side and wrap.
Variations: try adding french fries, or pickles.
Instead of plain mayo, mix some mayo with lemon juice, olive oil and garlic.