diner524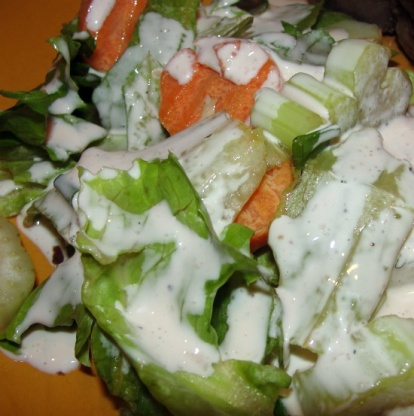 WARNING: This salad dressing might not fit your tastes. Proceed with caution! :) My brother and I had one choice of dressing for our salads growing up...Mom's. I've tried for years to get her to give up the recipe but all she would say is "Sissy, I don't measure. You have to make this one from your memories." This is my attempt to create the dressing I grew up with and loved! It's not for everyone but it sure is a hit in our family. (My brother pretty much refuses to eat any salad without it.) Thanks Mom!

Thanks! This tastes just like my mom used to make. Like you mom, she never measured, either - just added vinegar until the consistency looked right to her.
Mix all ingredients together and chill for at least 4 hours.