loof751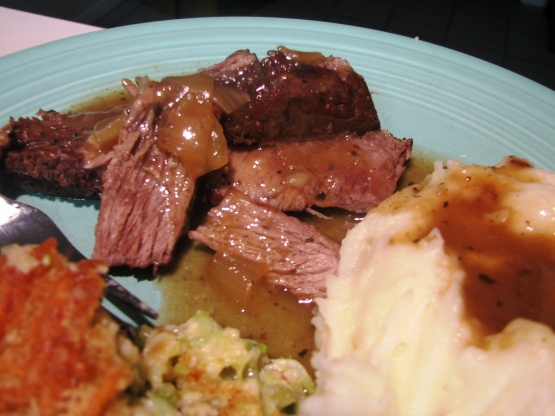 Everyone loves slices of this fork-tender roast beef and its savory gravy. This well-seasoned roast is Mom's specialty.

Very good, made excellent gravy. A little overpowering with the spices, I might scale them down a bit next time. Otherwise great recipe.
Heat oil in a Dutch oven; brown roast on all sides. Add onion and cook until transparent. Add coffee, 3/4 cup water, bouillon, basil, rosemary, garlic, salt and pepper.
Cover and simmer for 2-1/2 hours or until meat is tender.
Combine flour and remaining water until smooth; stir into pan juices.
Cook and stir until thickened and bubbly.
Remove roast and slice. Pass the gravy.