Mom's Quick and Easy Quiche
CoffeeB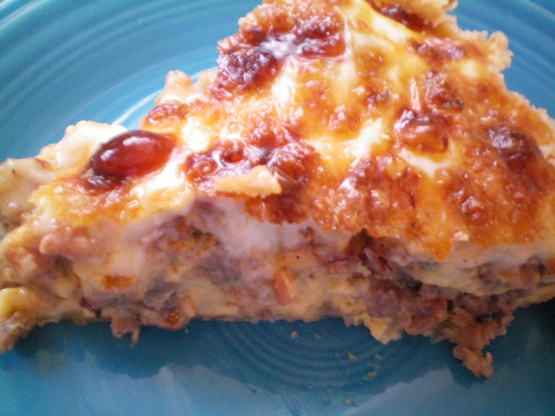 THis is a great and easy quiche that is delicious!

One thing I can say for recipe is you got the name spot on. Really easy and a quick throw-together. Browned the sausage the night b/f and threw the rest of the ingredients together in the a.m. 45 minutes later....brekky. Thanks Kyle. Made this for mother's day breakfast for the fam. 5 stars for ease in preperation and taste.!!!
Fry bacon or sausage and let cool.
Pour the bacon/sausage , bell pepper, cheese, and onion into unbaked deep dish pie shell.
Mix eggs, salt, sugar, pepper, and milk.
Pour over other ingredients.
Bake at 425F for 15 minutes OR at 300F for 30 minutes.
Enjoy!