Parsley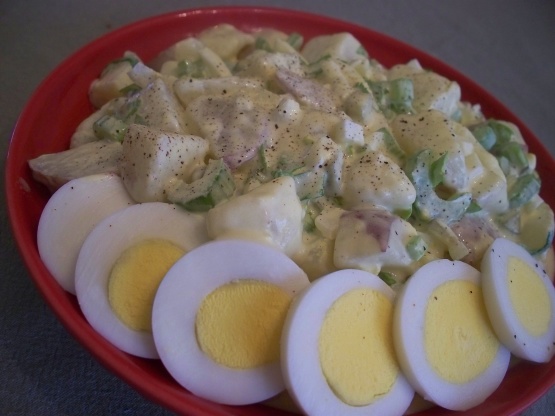 This was my late mother's potato salad recipe. My children love their "Granny's potato salad."

This was absolutely wonderful! I made it in Florida at my brothers house with bbq chicken! My hubby and brother aren't crazy about potato salad and they each had 2 servings! GREAT dish!
Combine all ingredients.
Serve warm or chill.