Mom's Potato Chip Tuna Casserole
Pamela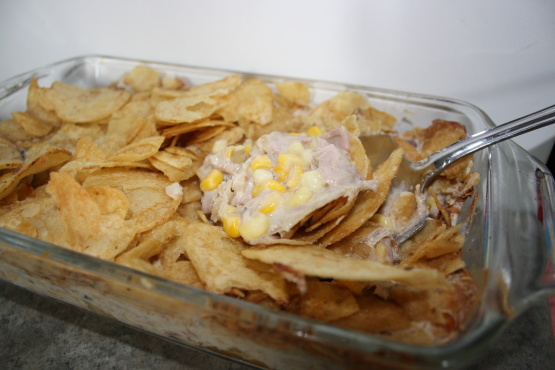 My sister and I loved it when Mom made this for supper. Potato chips for supper? What could be better than that? Fresh baked biscuits are a fantastic addition to this meal.

Great tuna recipe! My husband loves canned tuna and this was great way to have it for dinner. I even liked it and I don't like canned tuna. I did sprinkle a little cheese on top the last 5 min. of baking for an extra flavor. Thanks for the recipe!
Mix together the first 3 ingredients.
In a greased casserole dish, layer plain potato chips on the bottom.
Cover with the tuna mixture.
Top with more chips.
Bake at 350 degrees until hot and bubbly.