Mom's Overnight Macaroni Salad
Parsley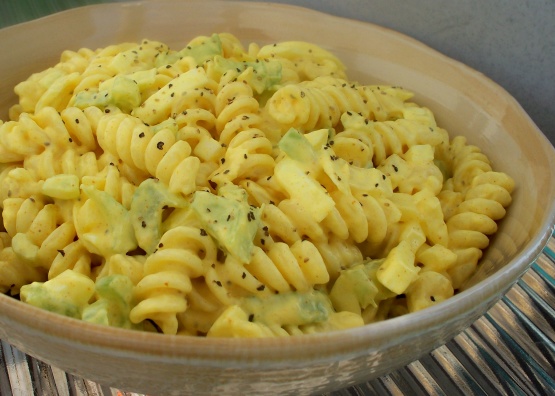 When I got married this was one of the first recipes I asked from my mom. Prep and Cook Times, Servings are my guesses... It does make a lot!

This is a very tasty macaroni salad with a unique dressing. I really enjoyed the flavor and this is a great choice for a potluck. I liked the yellow color from the turmeric. Next time, I will add less sugar as this was very sweet and I might also add some additional veggies, perhaps red pepper or cherry tomatoes. Thank you for sharing this tasty family recipe!
After cooking and draining macaroni, mix first set of ingredients together, while macaroni is still warm.
In another bowl mix together second set of ingredients until it is smooth.
Then pour it over the macaroni and stir.
Cover and refrigerate OVERNIGHT.
It will be bright yellow and real good the next day!