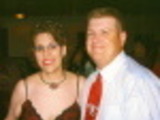 This is so good! DO NOT skimp on the ingredients! Use exactly what it calls for, otherwise it will not set up.
Directions
Mix cocoa, sugar, salt, and milk together in heavy saucepan.
Boil to "soft ball stage".
Add margarine and cool.
Add vanilla and beat until stiff.
Pour into well greased 8x8 or 9x9 pan.
Reviews
Most Helpful
I just made this fudge, for the first time in 20 years and the recipe is perfect and so is the fudge, oh yeah i added 1/2 cup of creamy peanut butter. Thanks for the recipe