Boomette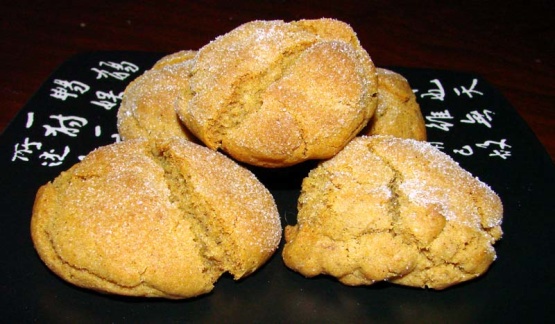 These are my absolute favorite cookies. Every time I go home my mom makes a batch.

My kids gave this a "10" but 5 stars is as high as it gets. Nice soft on the inside, crisp on the outside cookie. I got just under 3 dozen beautiful 2" cookies, and I'm adding this to my favorites!
Mix together brown sugar, Crisco, molasses and egg; add in flour, soda and spices, mix well.
Cover and refrigerate at least 1 hour.
Preheat oven to 375°.
Shape dough into walnut-sized balls.
Dip tops in granulated sugar.
Place sugar-side up about 3" apart on cookie sheet.
Bake 10-12 minutes.
Remove immediately from cookie sheet and let cool.