lazyme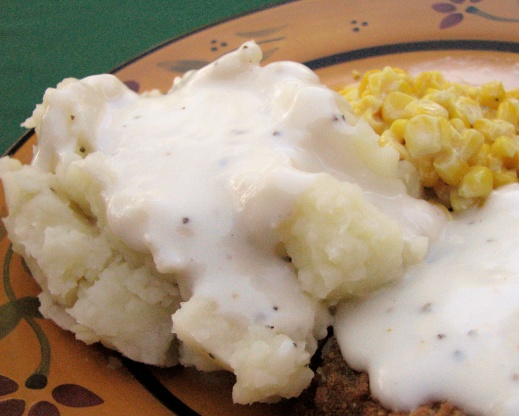 These are the best potatoes. Mom calls them whipped potatoes. She doesn't like lumpy spuds. Use the left overs in hot beef sandwiches, shepherds pie, or the next meal of some sort, lol.

I'm replacing my old recipe with this one. And lest not forget, I am one to hang onto things pretty long. Like, I've been married to the same man for the last 25 years.
Boil the potatoes.
Drain the potatoes, saving 1/2 cup of the water.
Add the stick of butter.
Whip with beaters, adding the canned milk until creamy.
If you need more liquid, add some potato water.
Salt and pepper to taste.