Mom's Mashed Potato Salad
Tona C.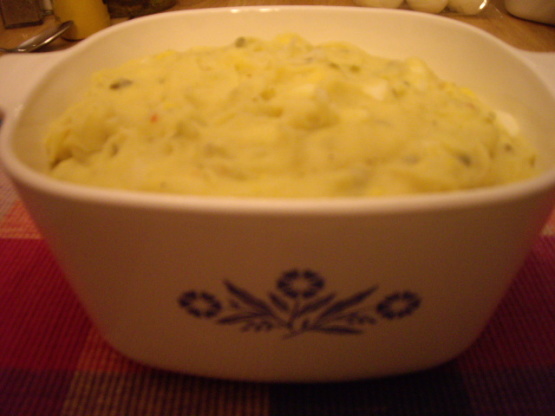 Everybody loved Mom's mustard potato salad. Hers was different than most because she always used mashed potatoes. A few years ago we discovered that it tastes just as good when using instant mashed potatoes. This is so easy, and it will keep for several days in the fridge. From the kitchen of Wanda Cupp Thornburg, Moberly MO.
Add onions to liquids for instant potatoes. Cook according to package instructions.
While potatoes are still warm, add the remaining ingredients. Mix well.
This dish can be served warm or cold.
If this is too "whangy" for your taste, cut the vinegar and mustard in half.