Mom's Magic Lemon Meringue Pie
ciao4293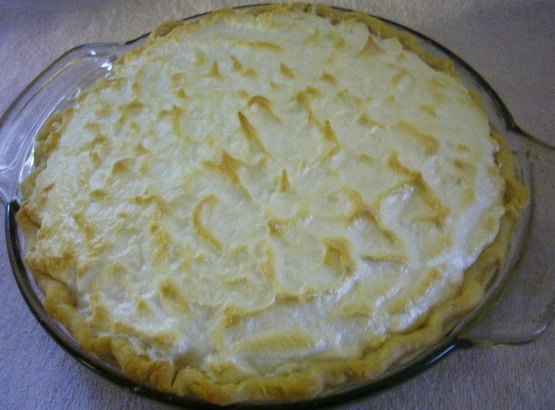 My mom made this all the time when I was young. As simplistic as it is, I can't help but love it--one of my favorites!! (I get her to make this for me instead of birthday cakes) Yummy!!

This was a wonderful balance of tart and sweet. The texture of the filling was much better than others I have had. I made my own shortcrust pastry for this, and I cannot believe how easily it came together. I used 4 egg whites because I like my meringie mountainous and used 2 tbs sugar per egg white. I cooked it for 15 mins. Next time I may extend that slightly. I forgot to refrigerate it after I made it, so the filling went a little messy, but I'm pretty sure it would have firmed up if I had done that.
Blend milk, juice, and yolks until thick (5 minutes or so).
Pour into pie shell.
In clean bowl, beat egg whites with sugar to taste until thick (stiff peaks).
Cover pie with meringue.
Bake at 350 until meringue is browned slightly.
(5-10 minutes).
Chill and serve.