Parsley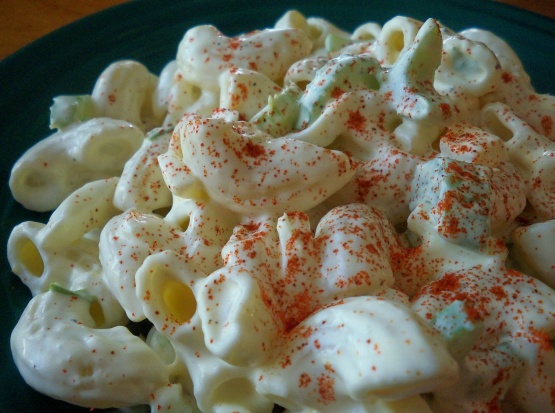 My mom's macaroni salad recipe. I leave out the bell peppers because Hubby doesn't care for them, and I chop the onions very fine because I don't like biting into big pieces. I also recommend making extra dressing to add later. The macaroni will absorb the moisture as it sets, which could make the salad seem too dry.
Boil macaroni according to package directions, being sure not to overcook.
Drain macaroni in a colander, then run under cold water or return to the pot and fill with cold water to chill.
Combine the dressing ingredients in a large bowl and mix well.
Combine macaroni, dressing and your choice of add-ins in a large bowl (preferably one with a lid for storage) and mix thoroughly.
Chill for at least 2-3 hours so flavors can blend.
Add extra dressing if needed.