Mom's Hot Skillet Bacon Cole Slaw With Apples
Derf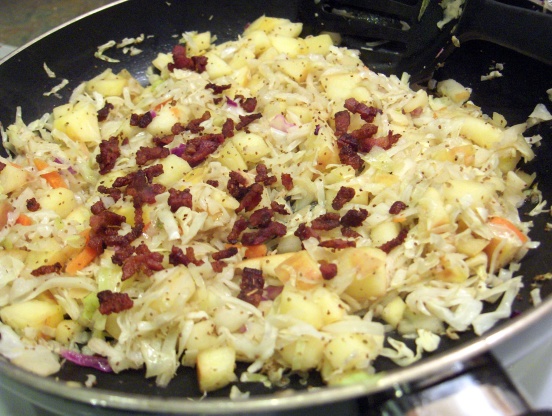 Mom makes this recipe and it's a different take on traditional slaw. It's a fairly simple side dish to serve for a quick meal. Cooking times and serving sizes are approximates.
Fry bacon, remove from the skillet and crumble.
In the bacon fat, combine the vinegar, water, sugar, celery seed and salt.
Bring to a boil and reduce the heat.
Stir in the cabbage and apple.
Simmer about 1 minute.
Sprinkle bacon on top and serve hot.