Pumpkie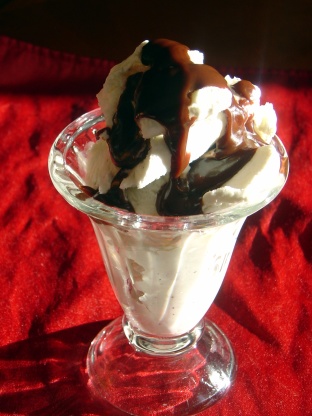 I like this recipe the best because of its smoothness and I think the confectionery sugar makes it sweet but not too sweet

made this last night to use on brownie sundaes for my F2F book group and you got rave reviews!!! Definitely smooth and rich. I added a splash of vanilla which I think gave it a real nice taste. I'm going to try some other extracts in it next time-perhaps orange or black raspberry???? You were a definite hit at book group!
Melt chocolate and butter over low heat.
Remove from heat and add alternately sugar and milk. It will be lumpy they will dissolve over heat.
Return to heat put on medium and bring to a simmer, reduce to low heat for 10 minutes.
Stirring constantly I use a whisk. The sauce should be thicker if not cook additional time, you can also add more sugar but I prefer to just cook it longer.
Will keep in refrigerator for a couple of weeks.
Enjoy.