Mom's Forget -Me-Not Biscuits
Lainey39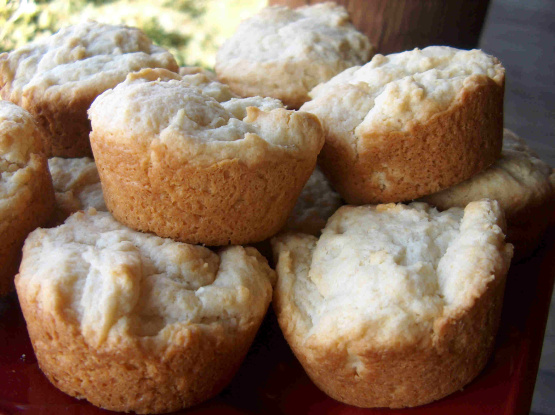 These are good served with plum jam or any one of your favorite spreads.
Easy and yummy! Turns out I had exactly one cup of low-fat sour cream. The batter was a tad dry so I added a couple tablespoons of milk to get it to the right consistency. 22 minutes of baking time was perfect. I served these with some brown sugar apple preserves I made. Yum!
Heat oven to 350. Mix all ingredients together. Batter will be lumpy. Spoon into lightly greased muffin tins. Fill each one 3/4 full. bake 25 minutes till edges are brown; dont let the tops get too brown. Serve hot, no need to add butter. you will see.