Mom's Favorite Cheese Strata

MDM prepared this often from the Alexandria, VA TWIG cookbook, "A Heritage of Good Tastes"; The recipe was contributed by Marjorie Cook. Good with many main dish meats, such as beef, pork, etc. Preparation time includes refrigerator setting time.
Directions
Lightly grease casserole. Preheat oven to 325 degrees Fahrenheit.
Cut 3 slices of bread into 3 strips each. Fit into casserole. Sprinkle with salt, pepper and 1/3 of the onion.
Add 1/3 of the cheese. Repeat layers two more times.
Beat eggs, add milk, Worcestershire sauce and mustard. Pour over bread mixture.
Allow to set in the refrigerator overnight.
Take out 2 hours before baking.
Bake at 325 degrees Fahrenheit for 50 minutes.
Most Helpful
This is a delicious recipe with all the ingredients right at hand. The worcestershire sauce adds a great unique flavor to this strata recipe. I reduced it down to two servings using 2 layers, and although after removing it from the oven it fell, (similar to a falling souffle'), it mattered none. The taste is great!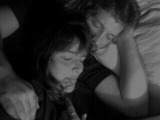 Every strata I've ever made usually comes out of the oven looking so puffy, but sadly they always fall as they cool. No fault of yours or the recipe. Without meat, this one looks so much simpler than most.
Flavors were good, but...this turned out really soggy for me. Too much milk? Also, don't preheat oven on step one! This goes in the frig overnight. And I think "casserole" applies to a smaller oval shaped pan, or an 8x8, but definitely not a 9x13.