truebrit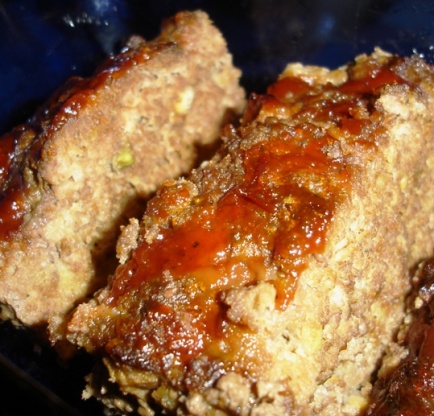 Yeah, I know...there's tons of meatloaf recipes out there, but I bet this is one of the easiest ones with lots of taste out there! I got this from a Kraft recipe booklet I got in the mail that I've tweaked a bit and it's pretty simple yet yummy.

Top Review by gwynn
This is a wonderful meatloaf. It is so easy to make. You will just love it. Try it you want be disappointed. Thanks for posting.
Heat oven to 375 degrees.
In bowl, mix all ingredients except for 1/4 cup of the BBQ sauce. I use Sweet Baby Ray's.
Line glass cake pan with tin foil.
Put meat mixture into pan and shape into a loaf.
Cover loaf with rest of BBQ sauce.
Bake for 1.5 hours or until there's an internal temperature of 160 degrees.
I usually make this and freeze it for members of my church who are sick and need help with cooking, so if it is frozen, it will need to be put in the oven (about the same temp.) for around 30-40 minute.