lilchris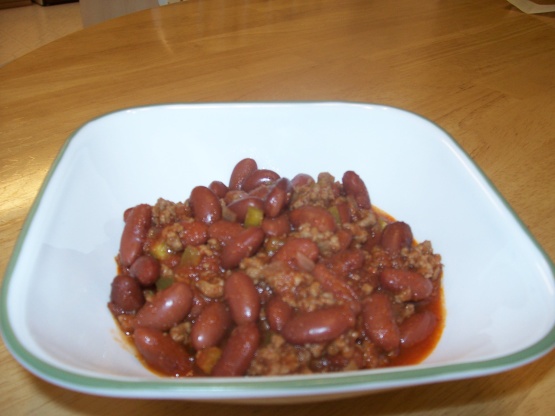 I got this recipe from my mom and it is one of our favorites.
Cook ground beef and onion, then drain. Meanwhile, mix chili powder and water to make a paste.
Return beef to skillet and cook with the chili powder mixture 5-10 minutes.
Liquefy tomatoes in blender or food processor and add to crock pot.
Add green peppers, salt, sugar, beans, and hot sauce to crock pot; stir. Then add ground beef and stir.
Cook on high 3 hours or low 5-6 hours until beans are tender.