Mom's Cream Cheese Veggie Dip
hmms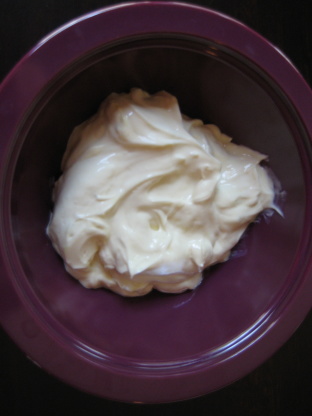 Recipe by hmms
As a child, my mom made this simple veggie dip for me. It's what got me to eat an acutal vegetable! I now make it with 1/3 less fat or fat free cream cheese, but of course the real stuff is best. Cream cheese mixes best if softened to room tempreature.
Heat water and bouillon cubes in microwave until dissolved (about 1 minute, may need to crush cubes with a fork once soft).
Mix in cream cheese with a mixer.
Refrigerate, serve with your choice of raw veggies.