Mom's Chili Beans (Meatless)
JillQH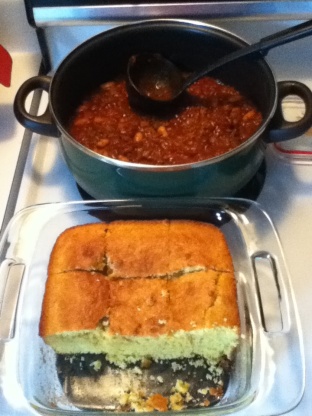 Dad was never a big meat eater, so mom had to rearrange the recipe to his tastes. Make some cornbread, cover it with the chili, top it off with shredded cheddar cheese and sour cream to present a great dish!
Add all ingredients to a large pot on the stovetop.
Simmer uncovered until onions are transparent, stirring occasionally.
Serve with shredded velveeta and sour cream.